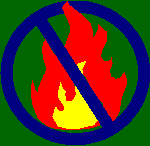 This Site © Copyright 1998 EBFRIP
EBFRIP, the European Brominated Flame Retardant Industry Panel, was formed in the mid-1980's. Its members are the major manufacturers of brominated flame retardants in the European market. EBFRIP members Albemarle, Eurobrom, representing ICL-IP and Chemtura, - are joined by a number of major polymer producers as associate members make up the panel. EBFRIP operates under the regulations and guidance of Cefic, the European Chemical Industry Confederation based in Brussels. Cefic also houses EFRA, the European Flame Retardants Association, which represents all flame retardant producers.
EBFRIP acts as the main spokesperson for the bromine flame retardants industry within Europe on key issues such as fire safety, eco-labels, electronic waste and risk assessments.
In basing its position on science, EBFRIP follows closely and encourages developments in the scientific understanding of brominated flame retardants as related to health and the environment. In this respect, EBFRIP is supported by the industry's global and American organisations, BSEF and BFRIP. EBFRIP believes that the extensive volume of scientific studies published today vindicates its view that brominated flame retardants are not only environmentally compatible but also provide significant benefits in terms of protecting lives and property and reducing environmental impacts by preventing fires from occurring.
EBFRIP is committed to working proactively with its stakeholders - customers, regulators and policy makers, consumers and fire prevention groups - to minimise environmental impacts and to maximise the consumer safety benefits. For further information, please contact EBFRIP through Phil Hope, EBFRIP Secretariat at Cefic, tel. +32 2 676 72 30.
hack cheats
---